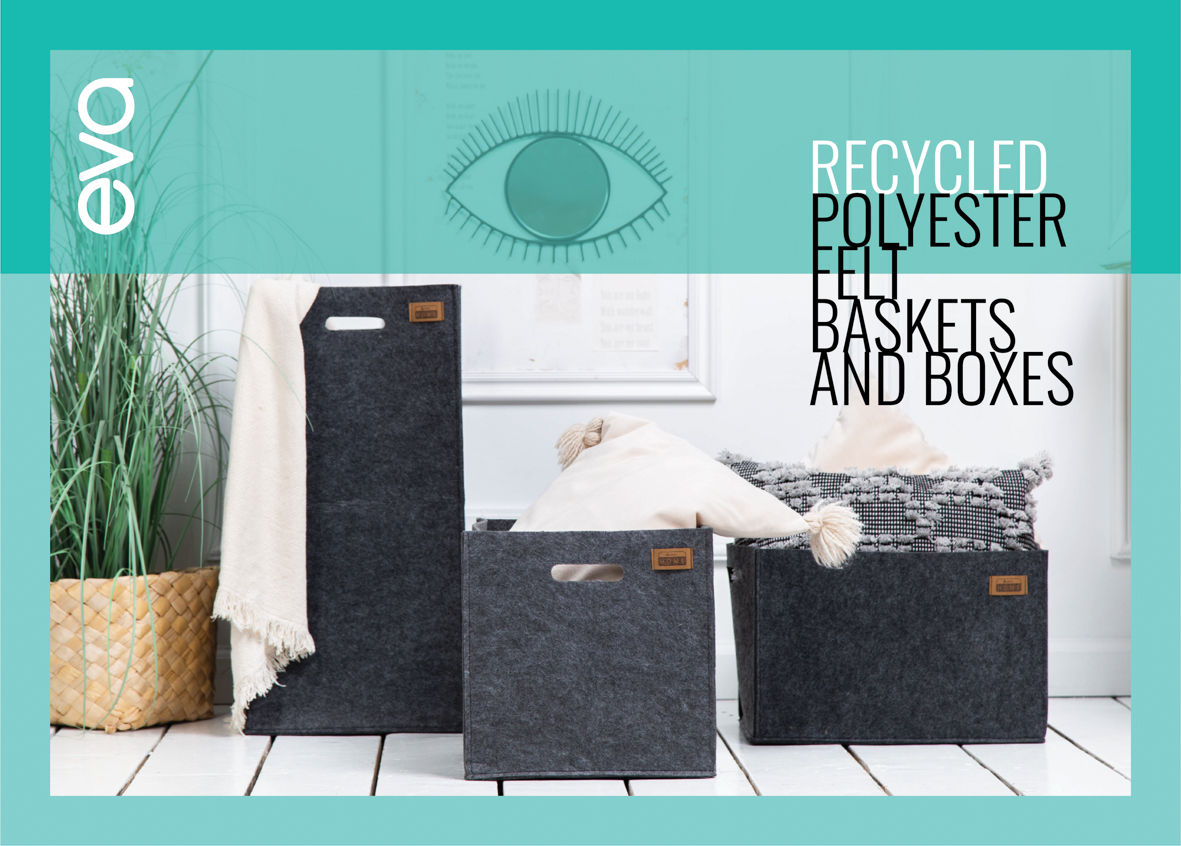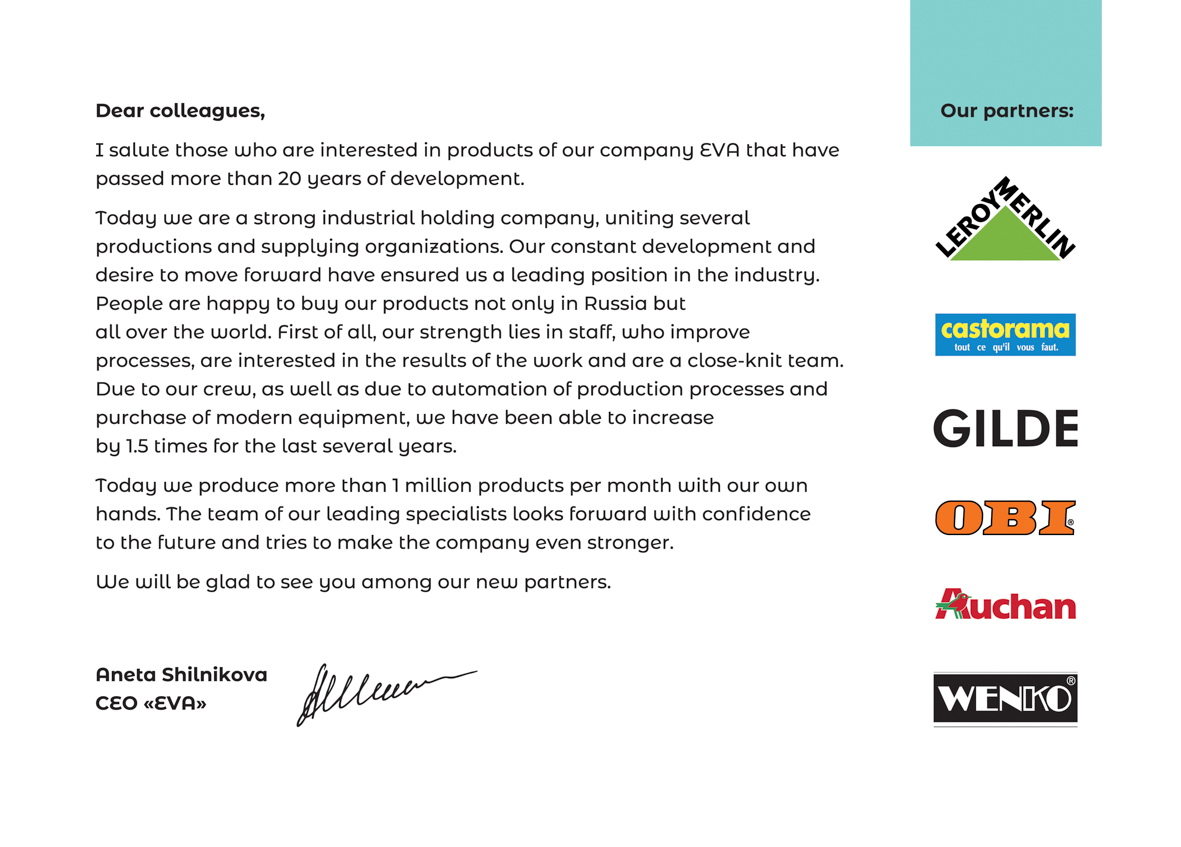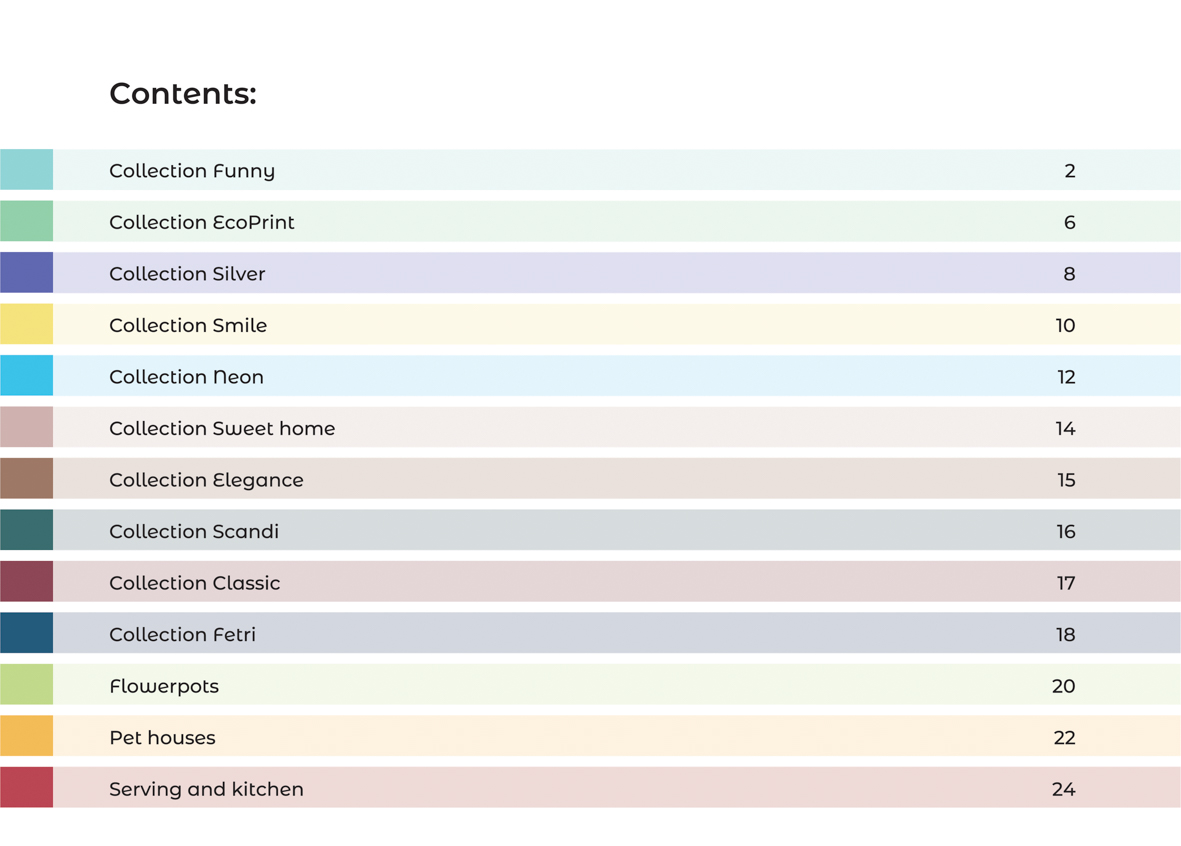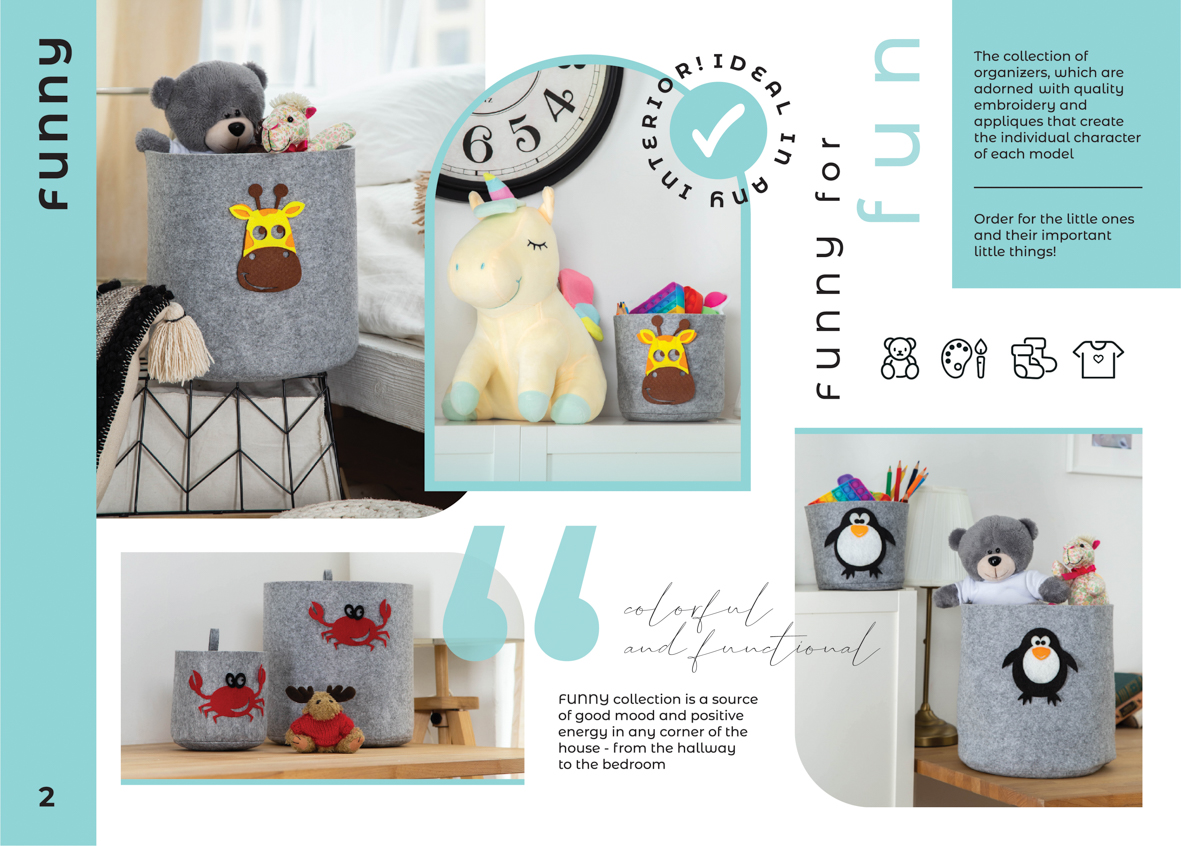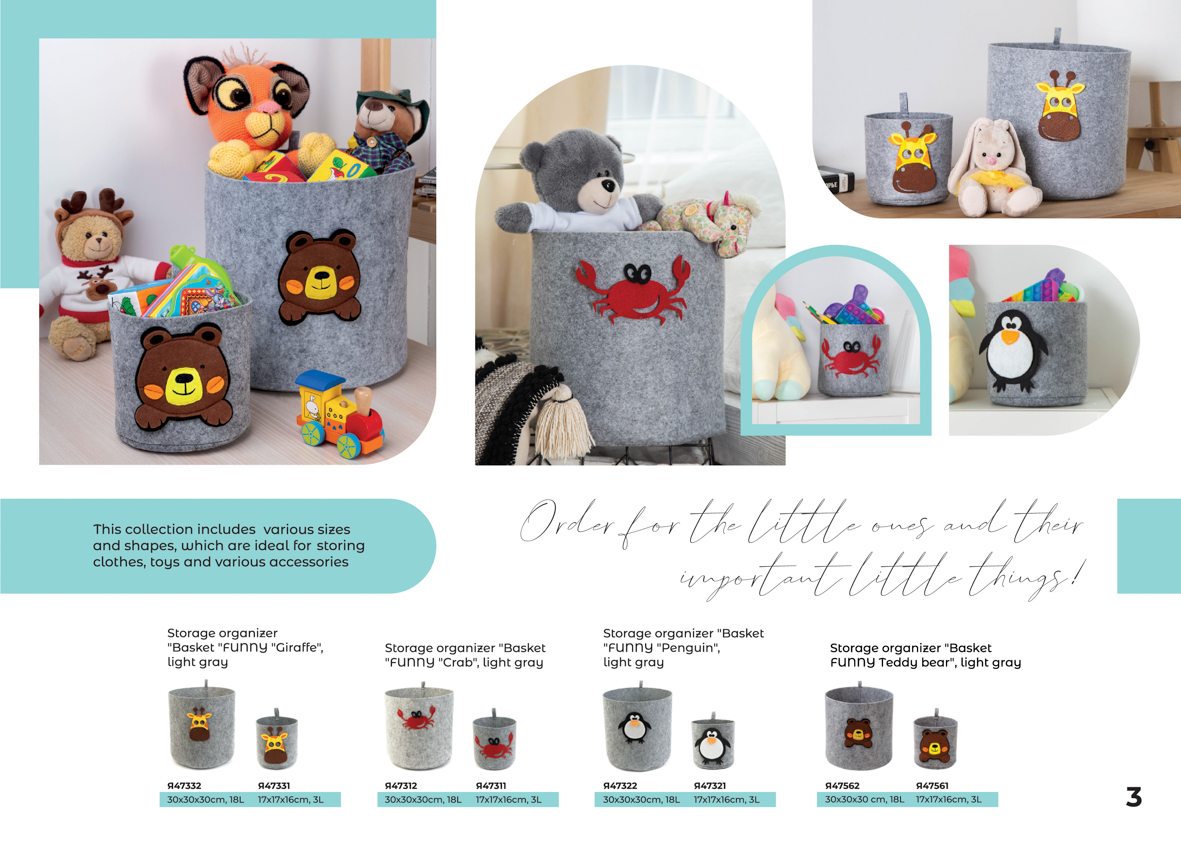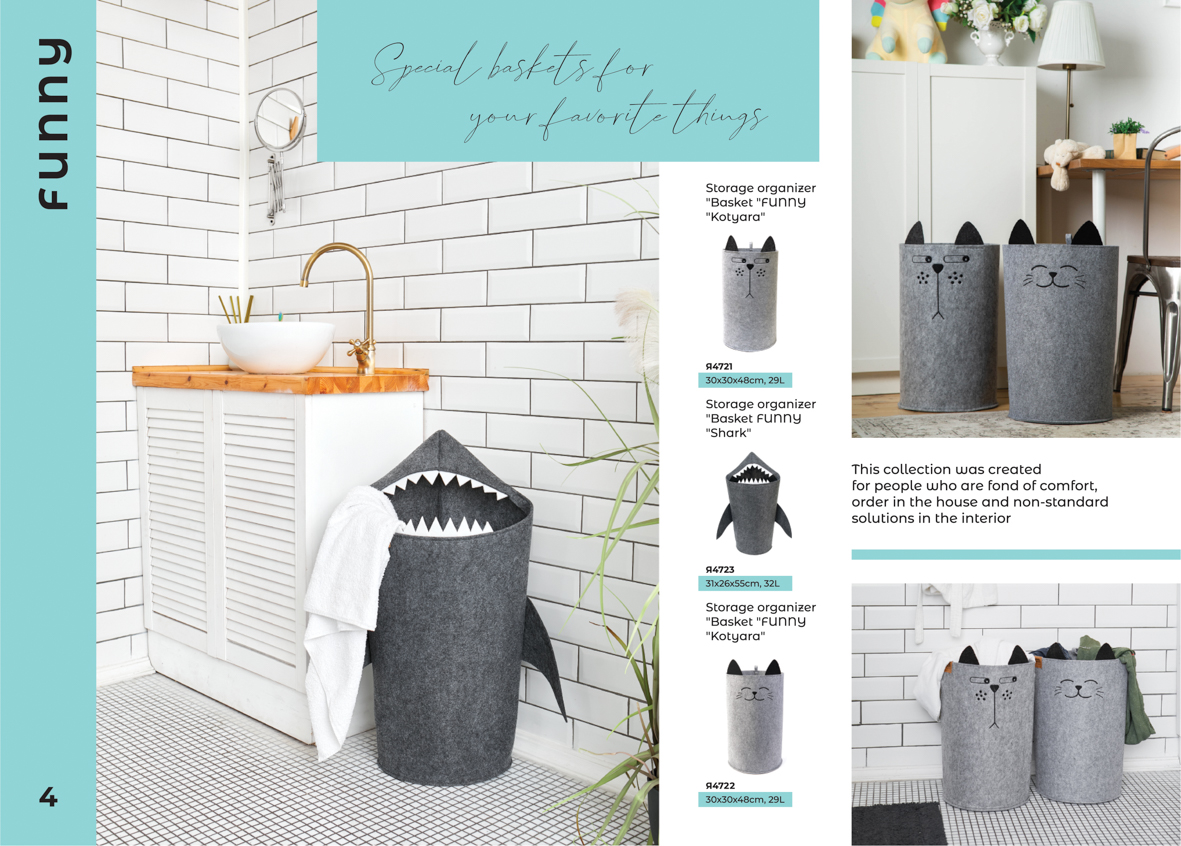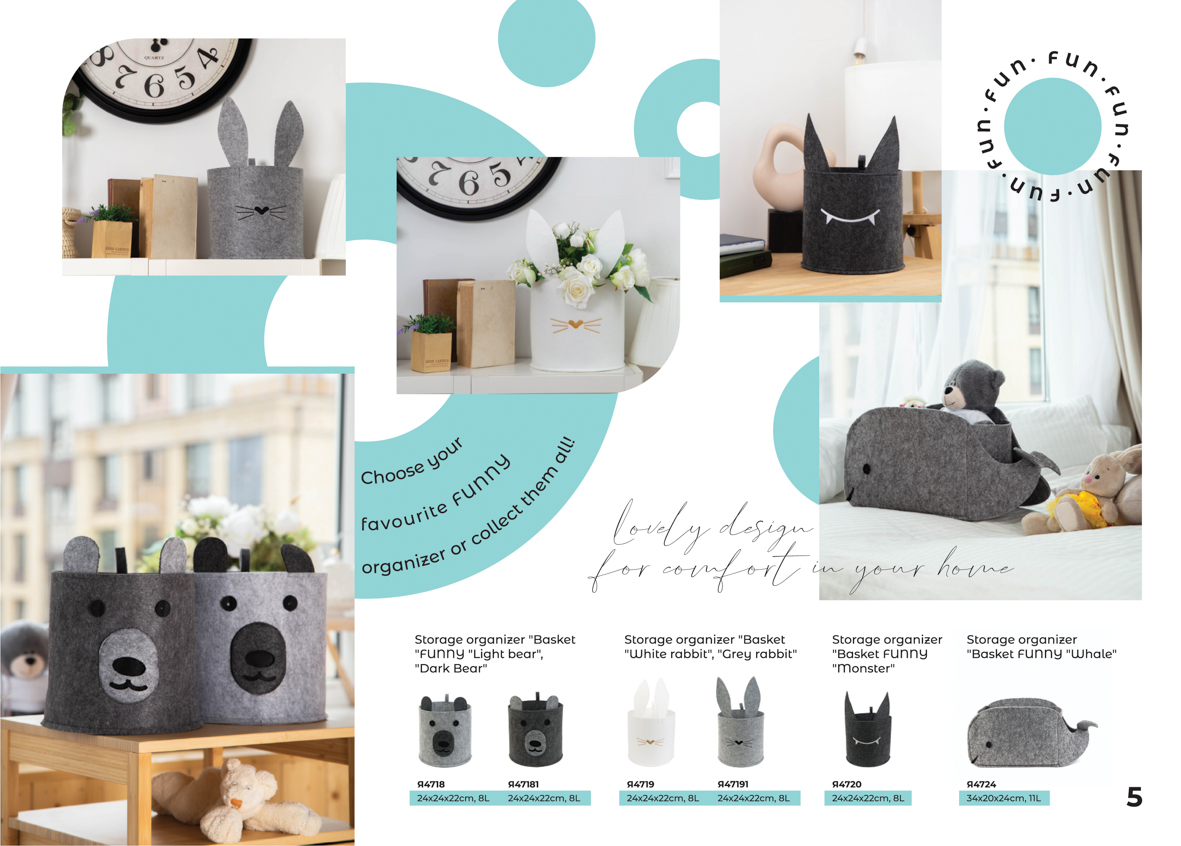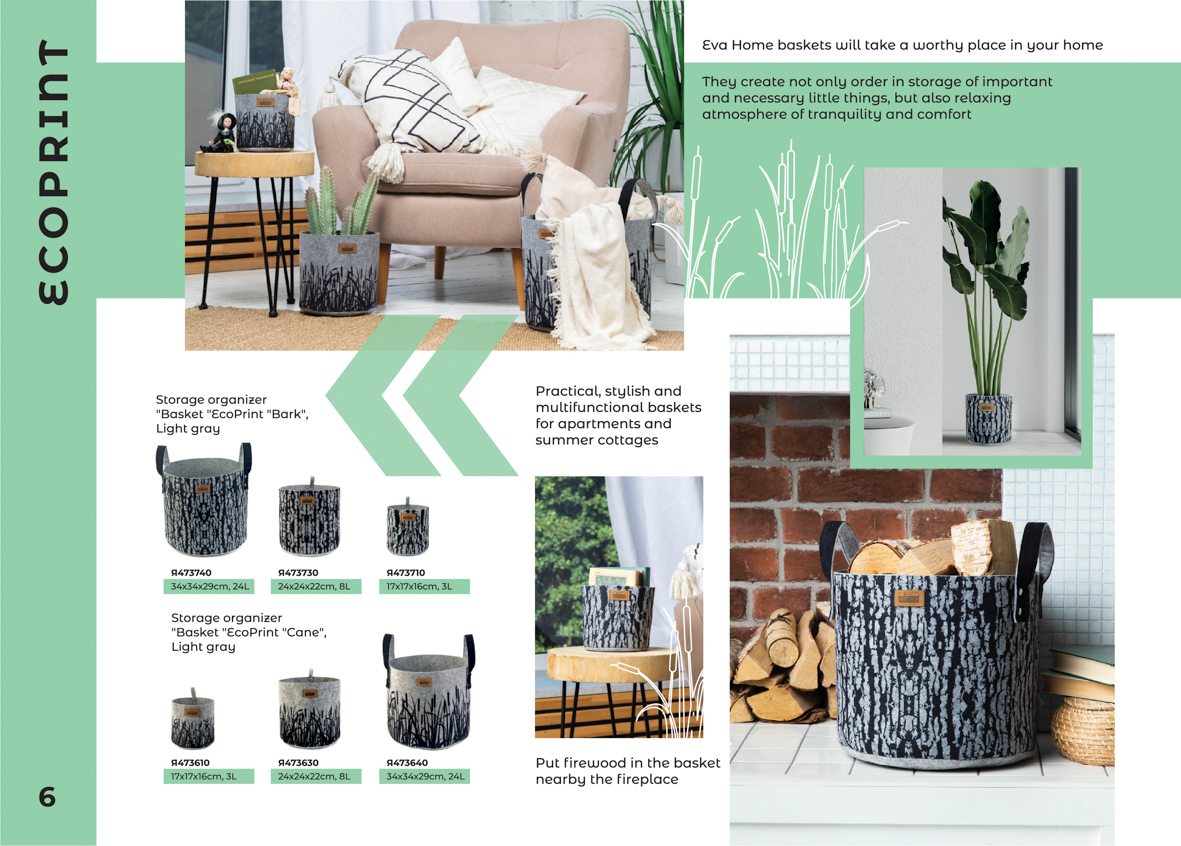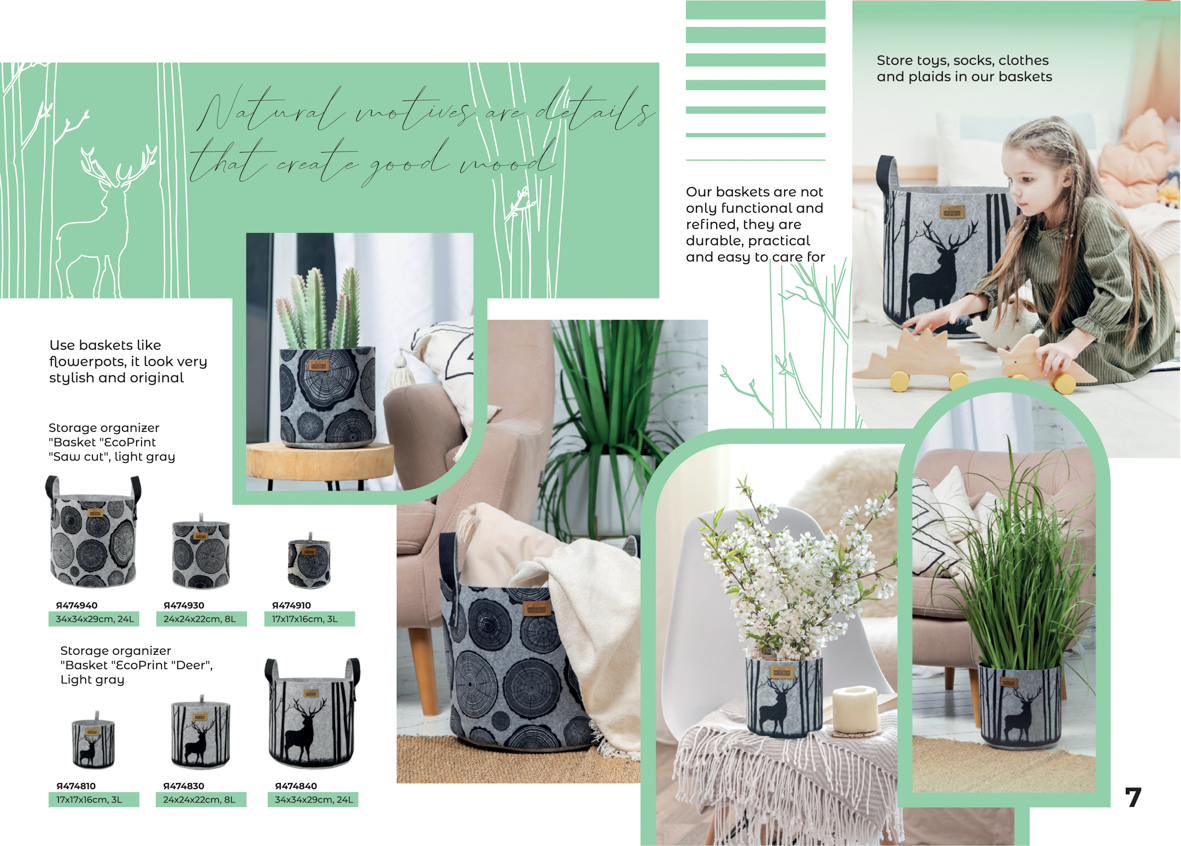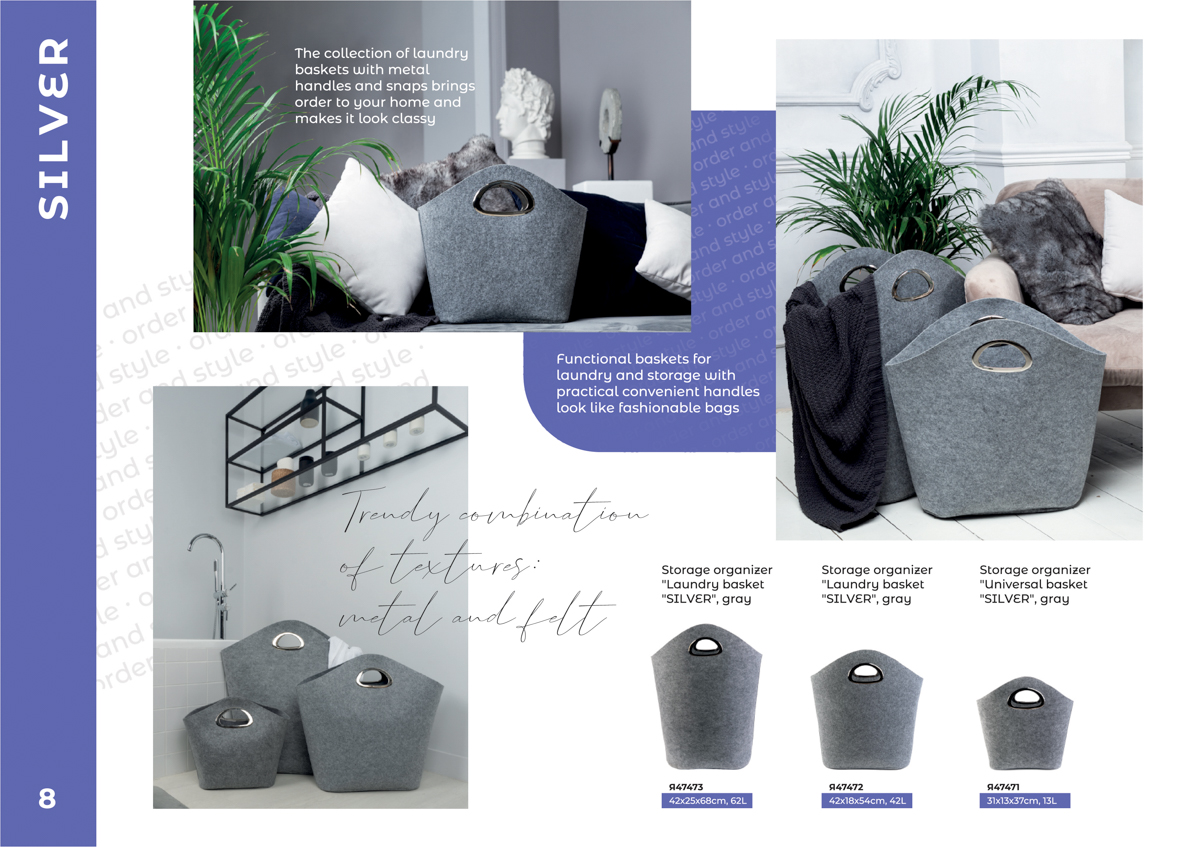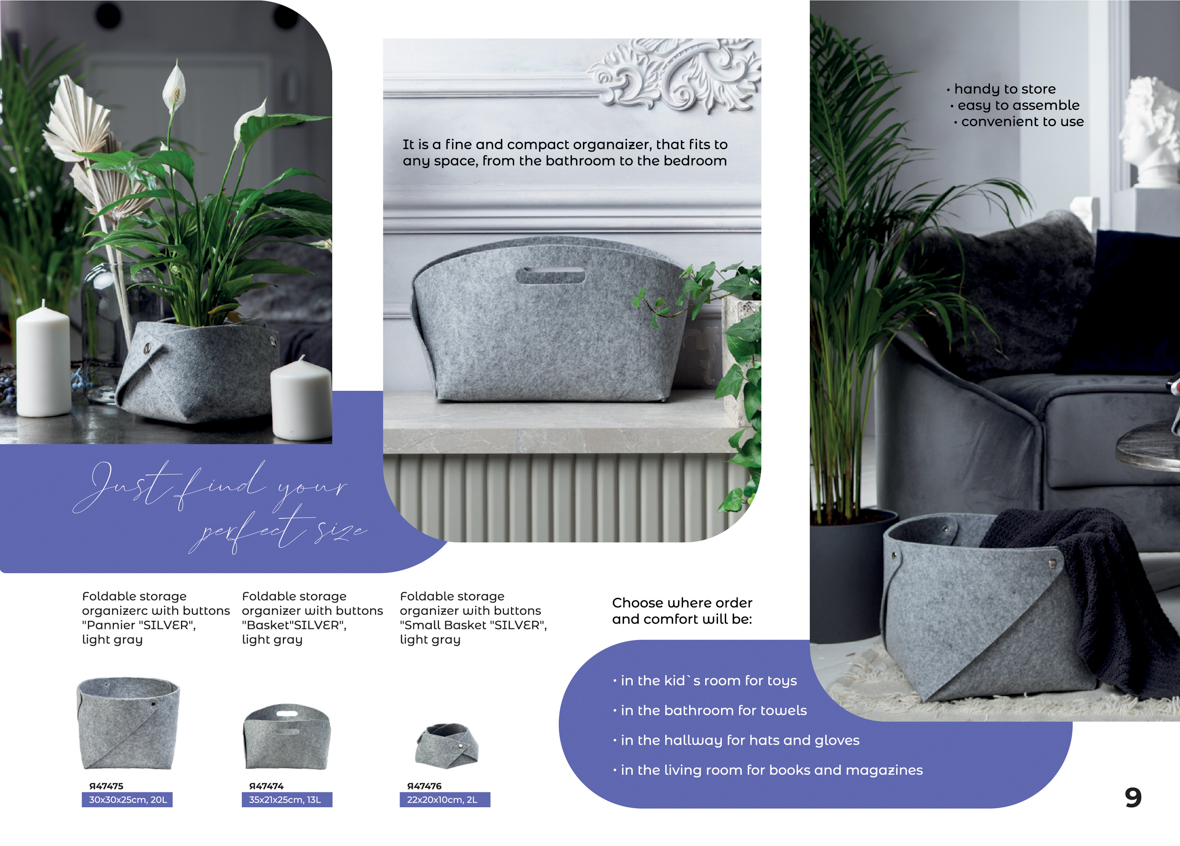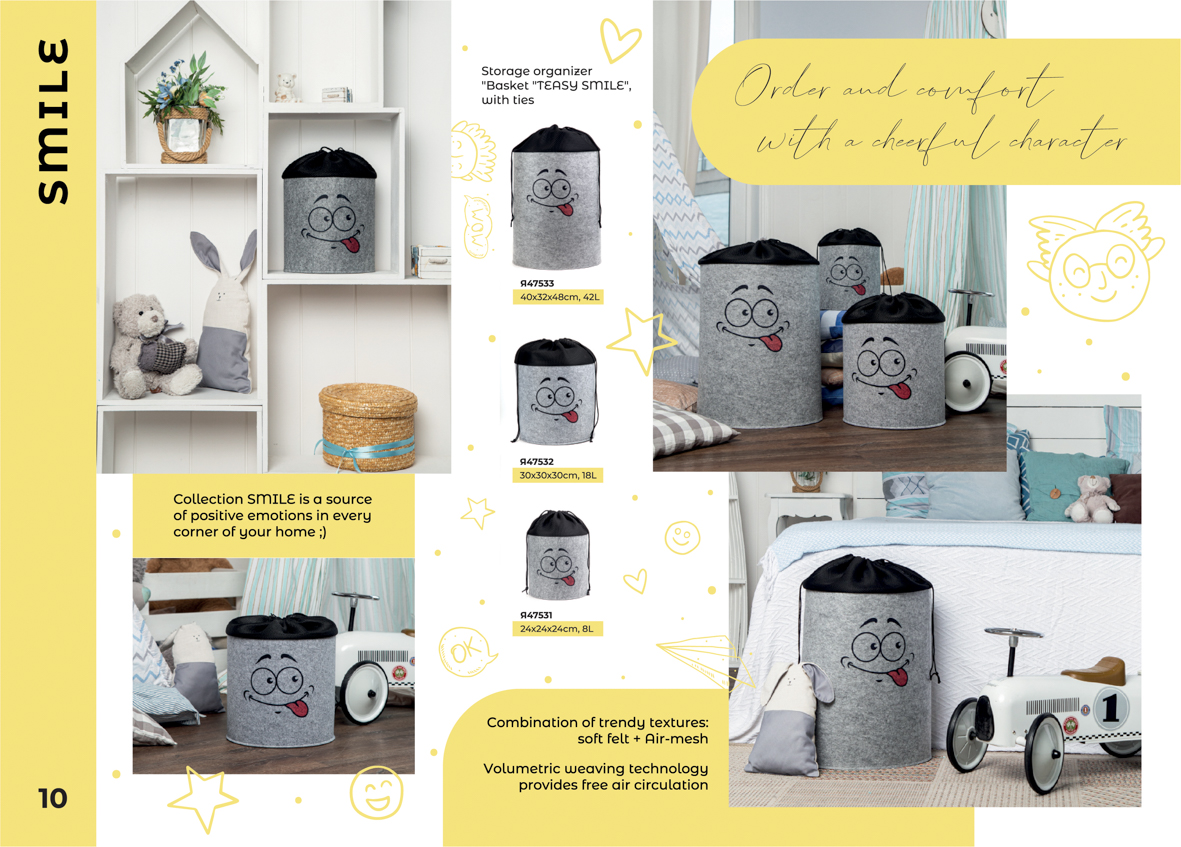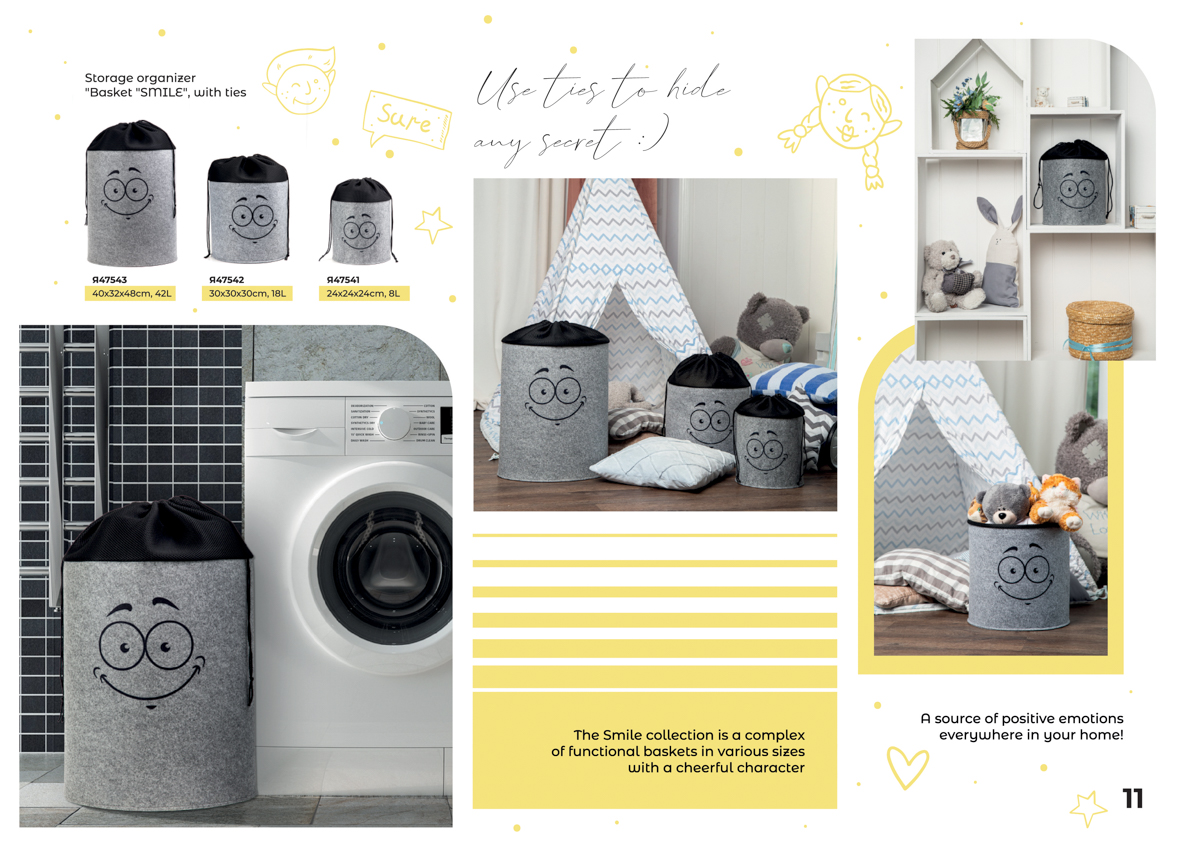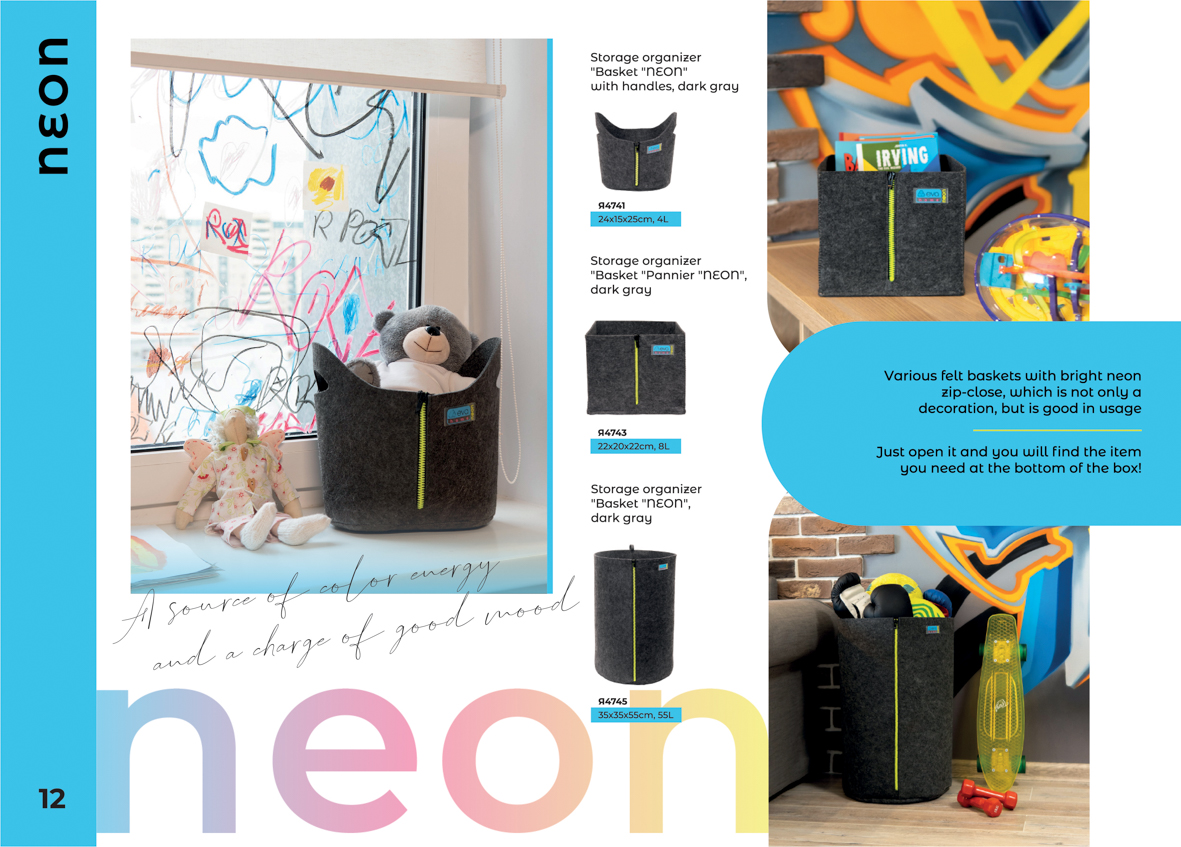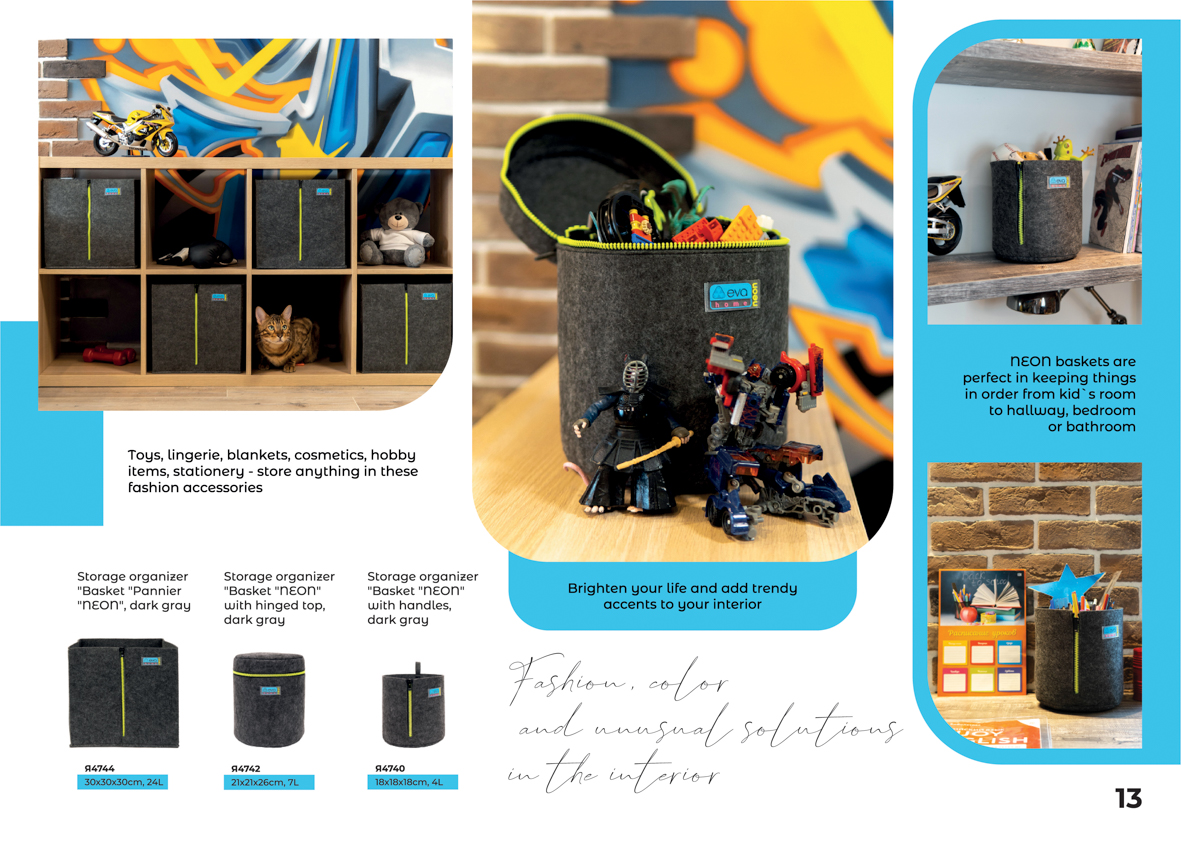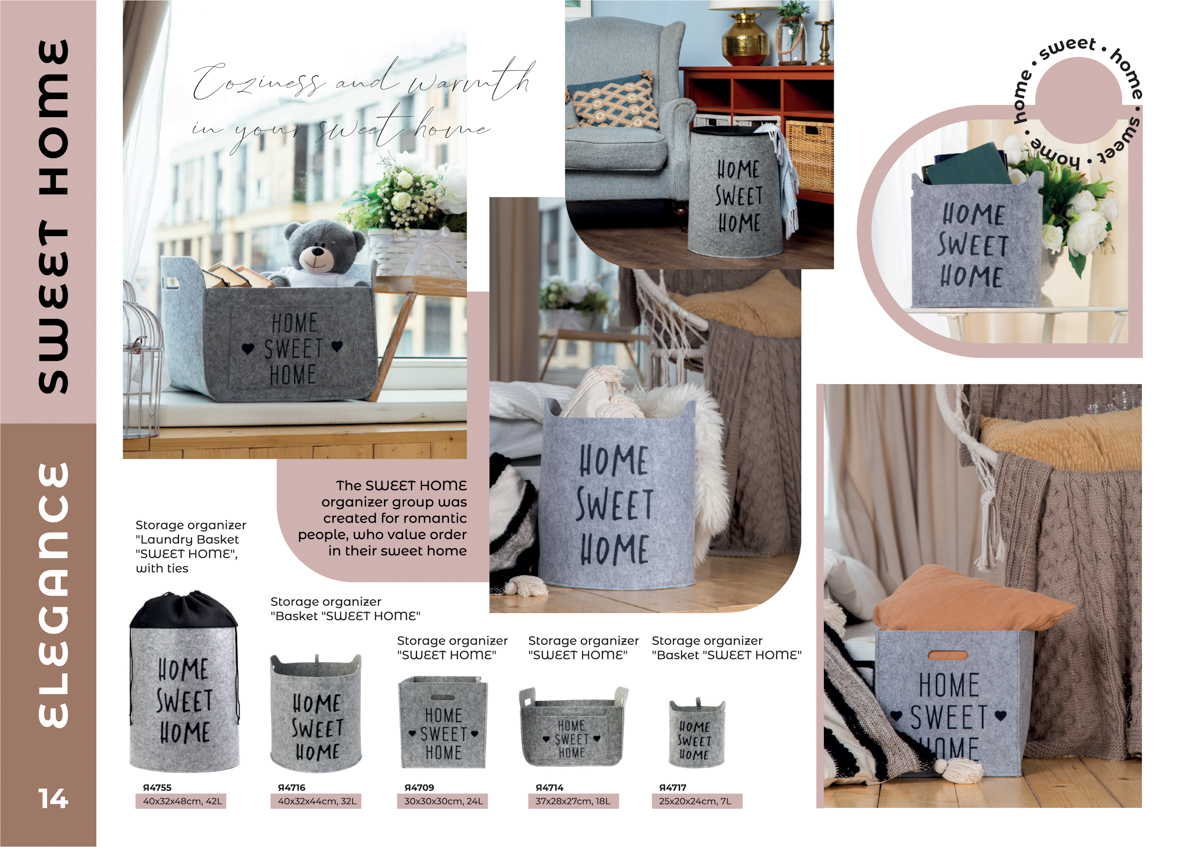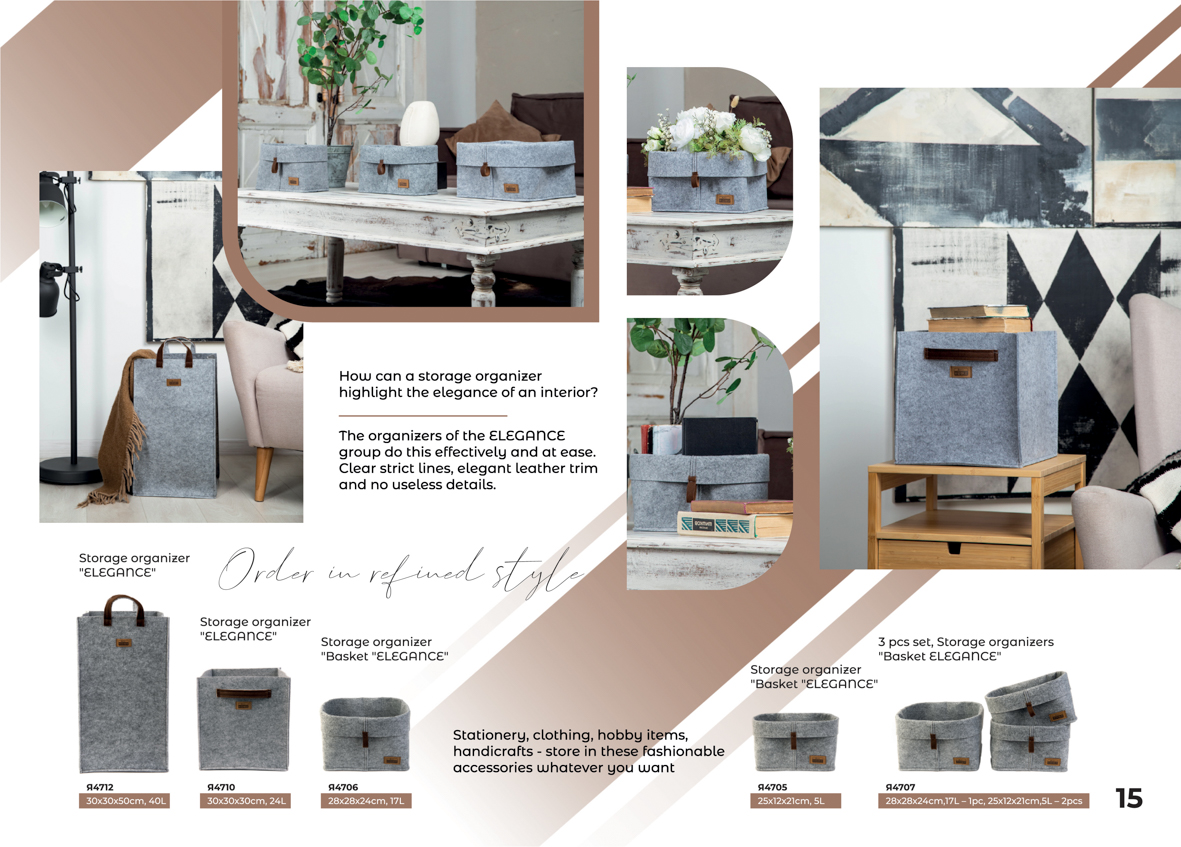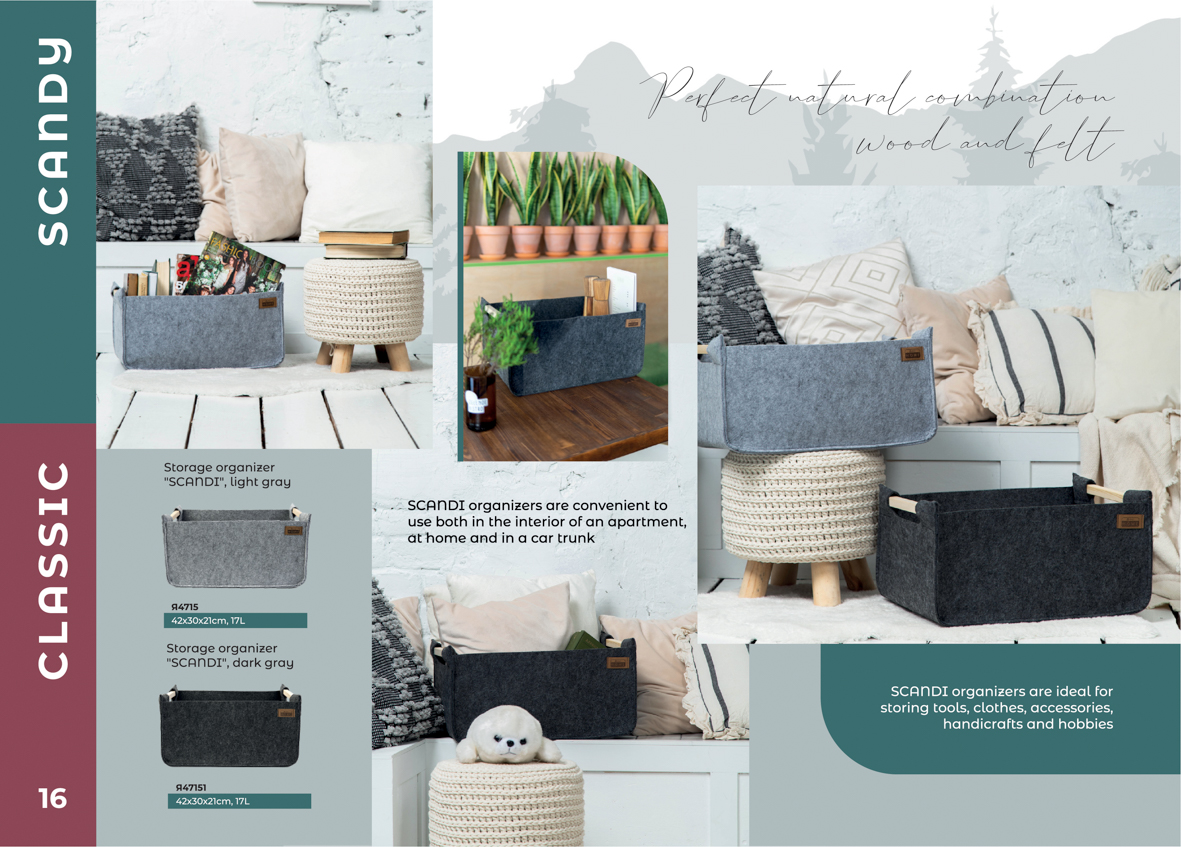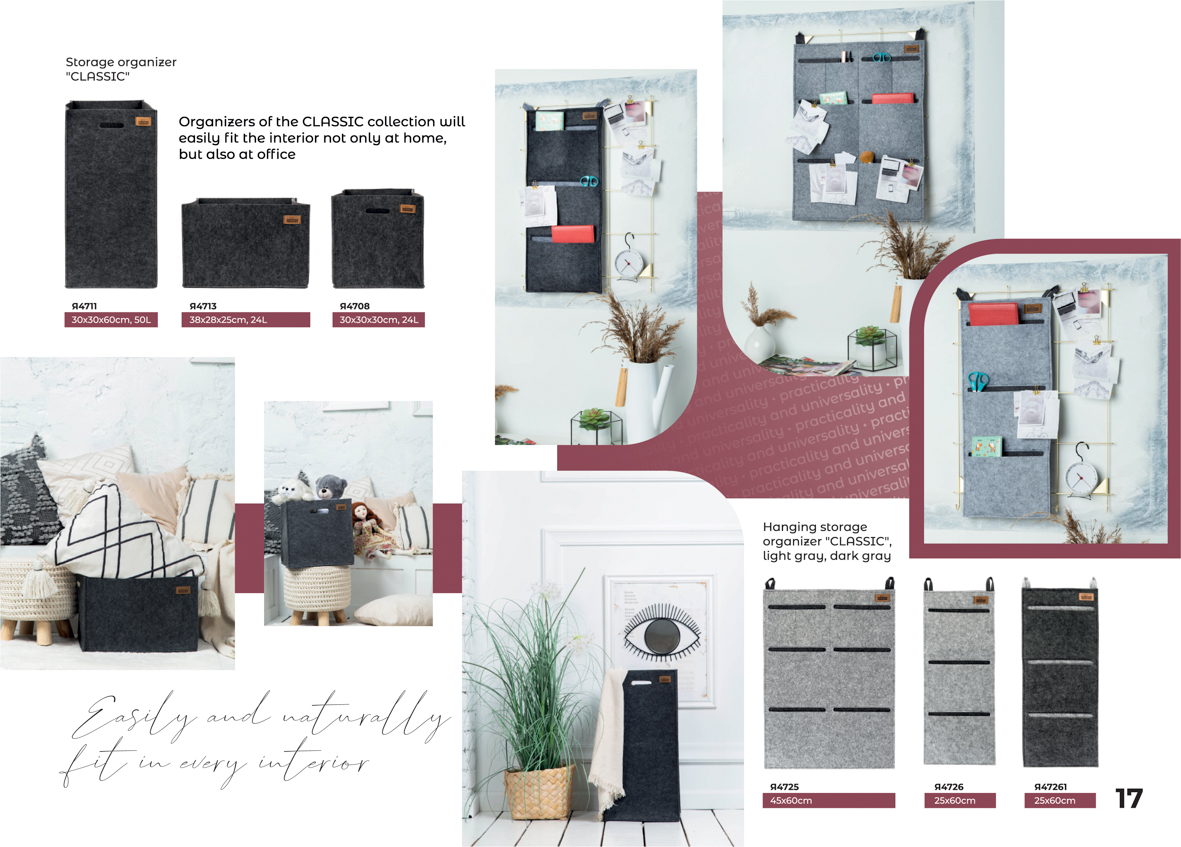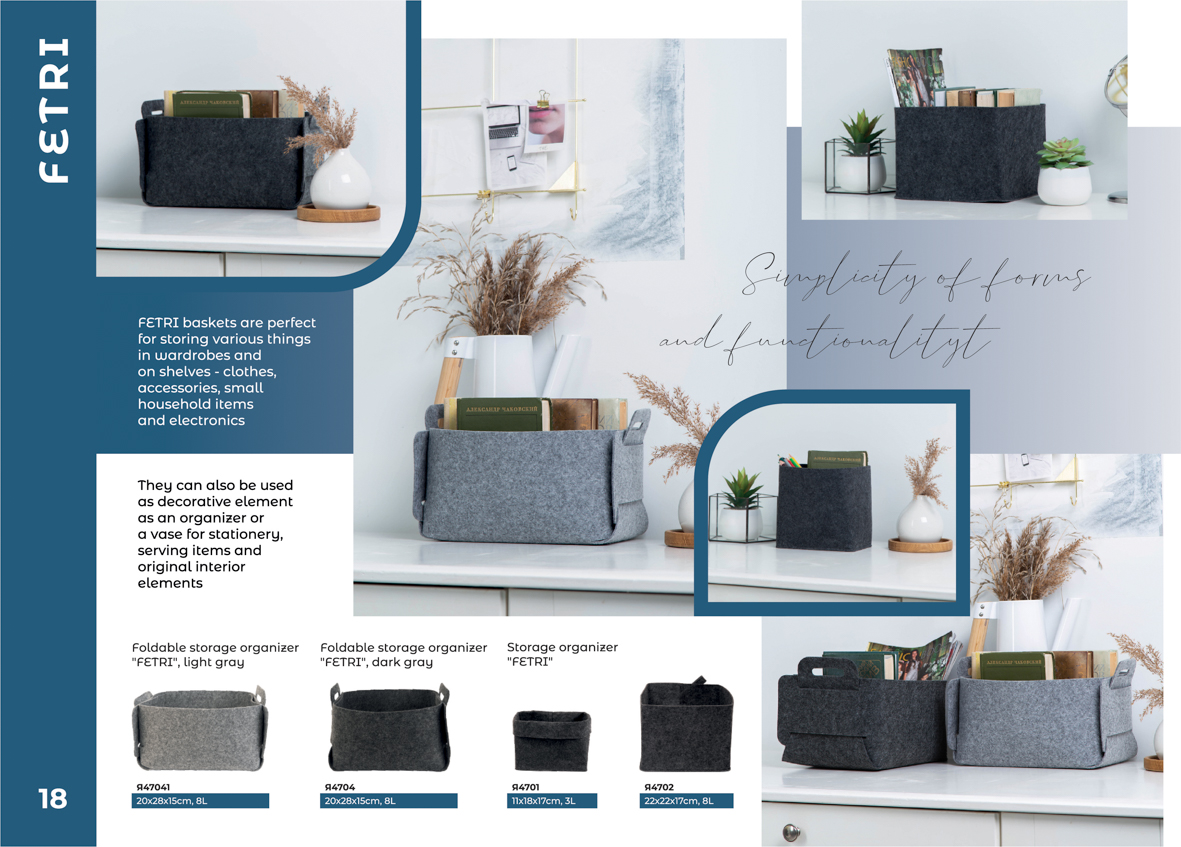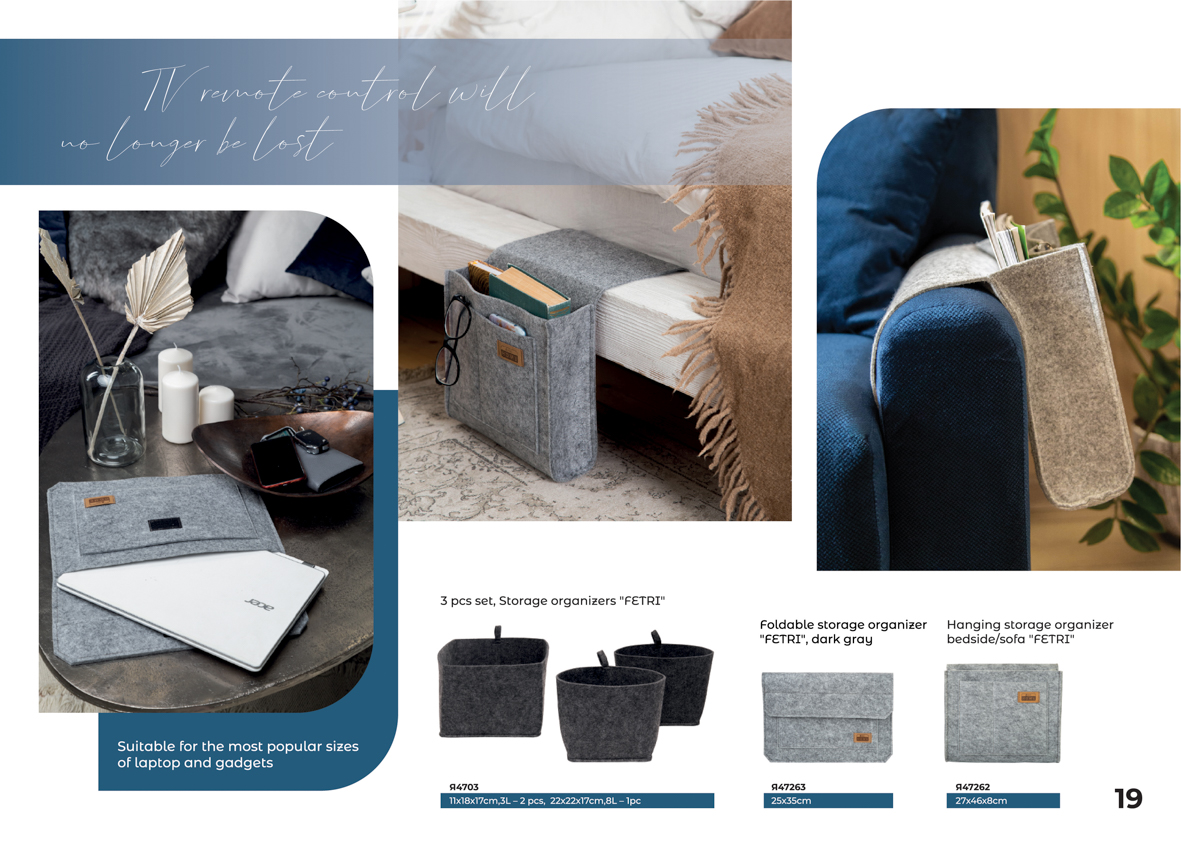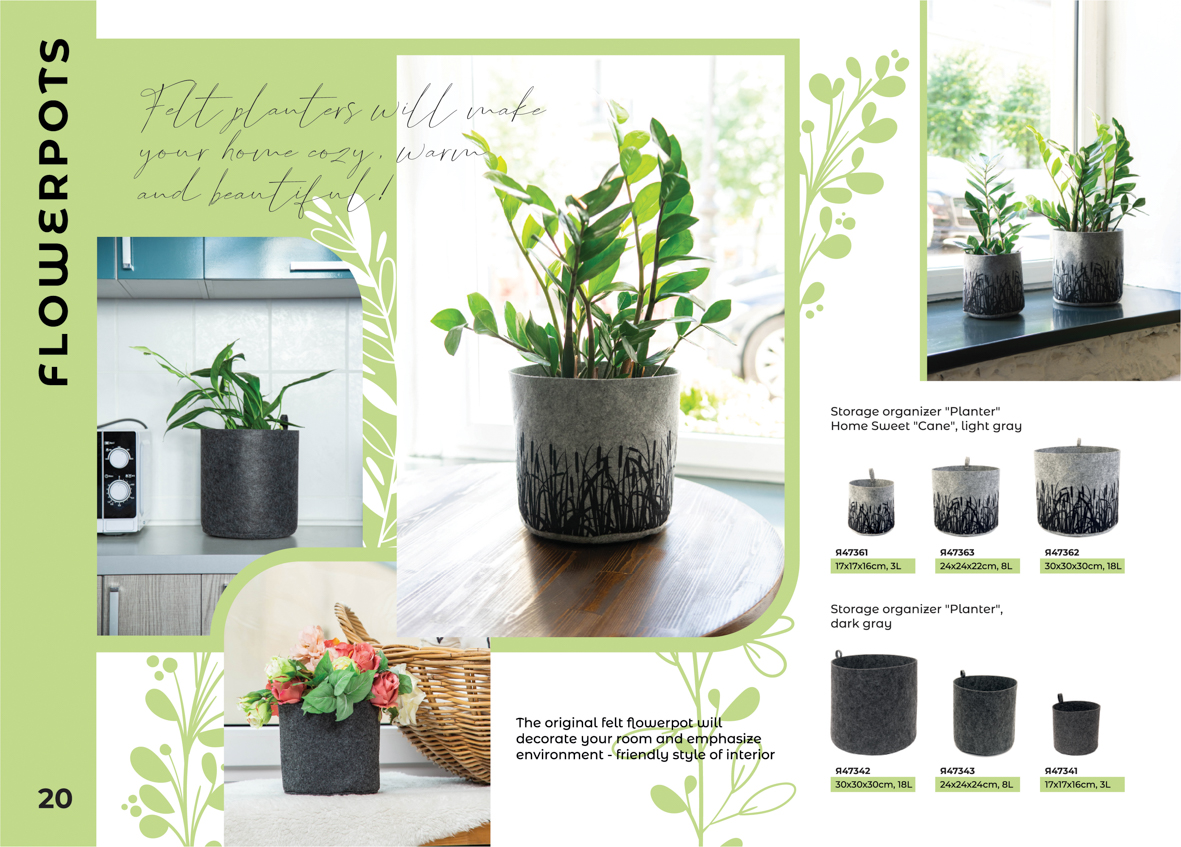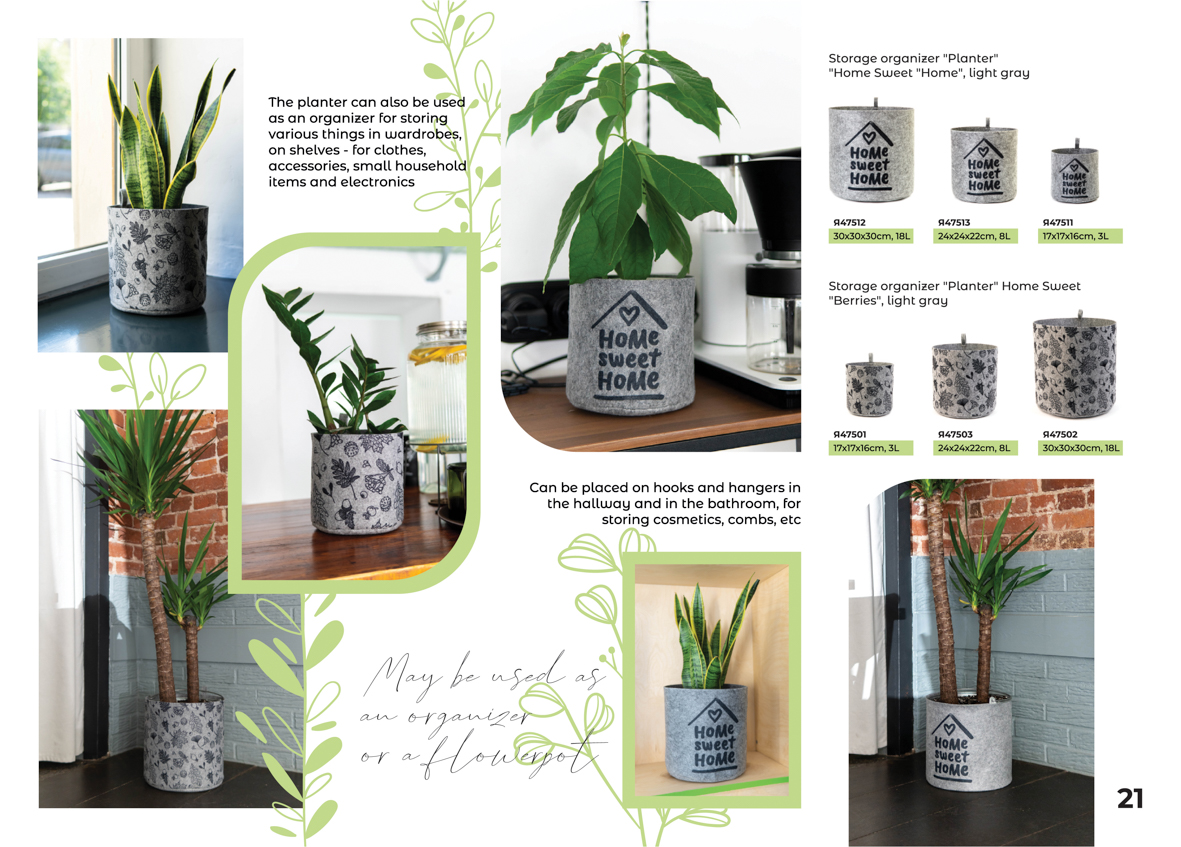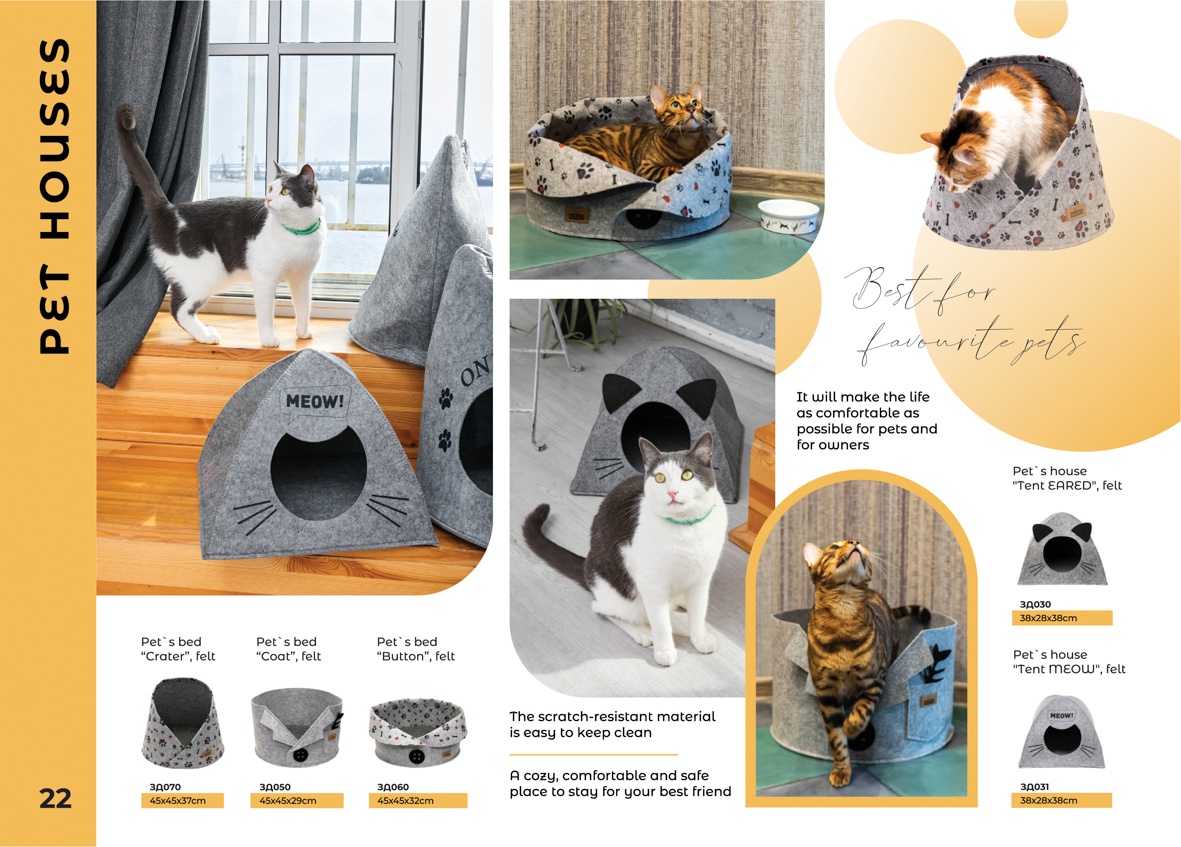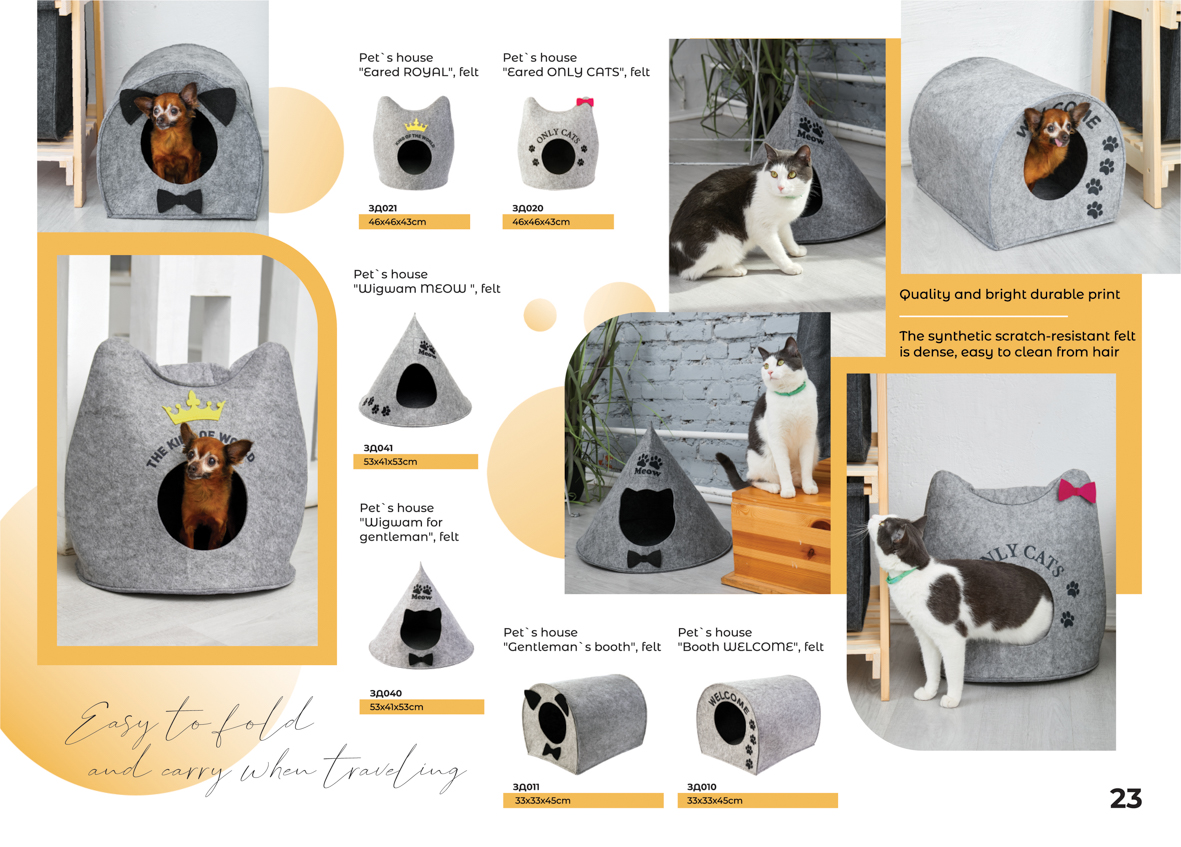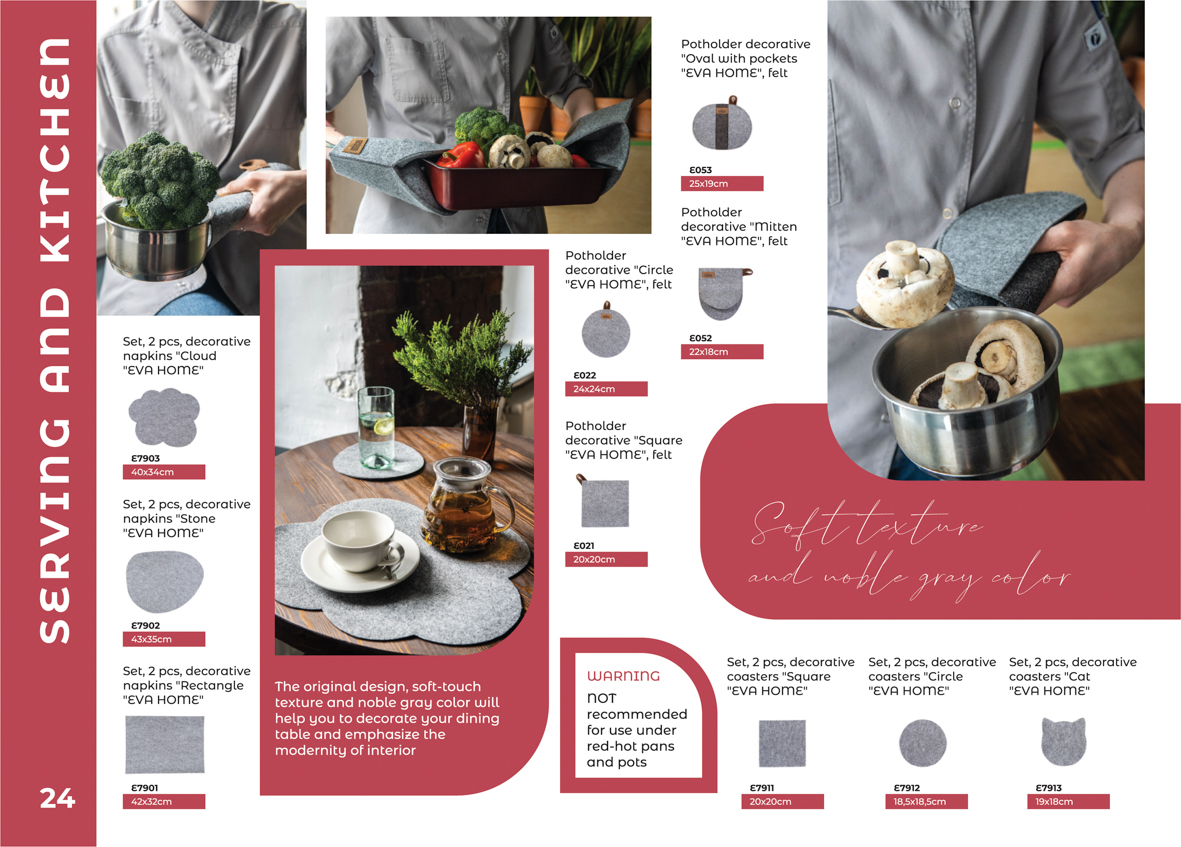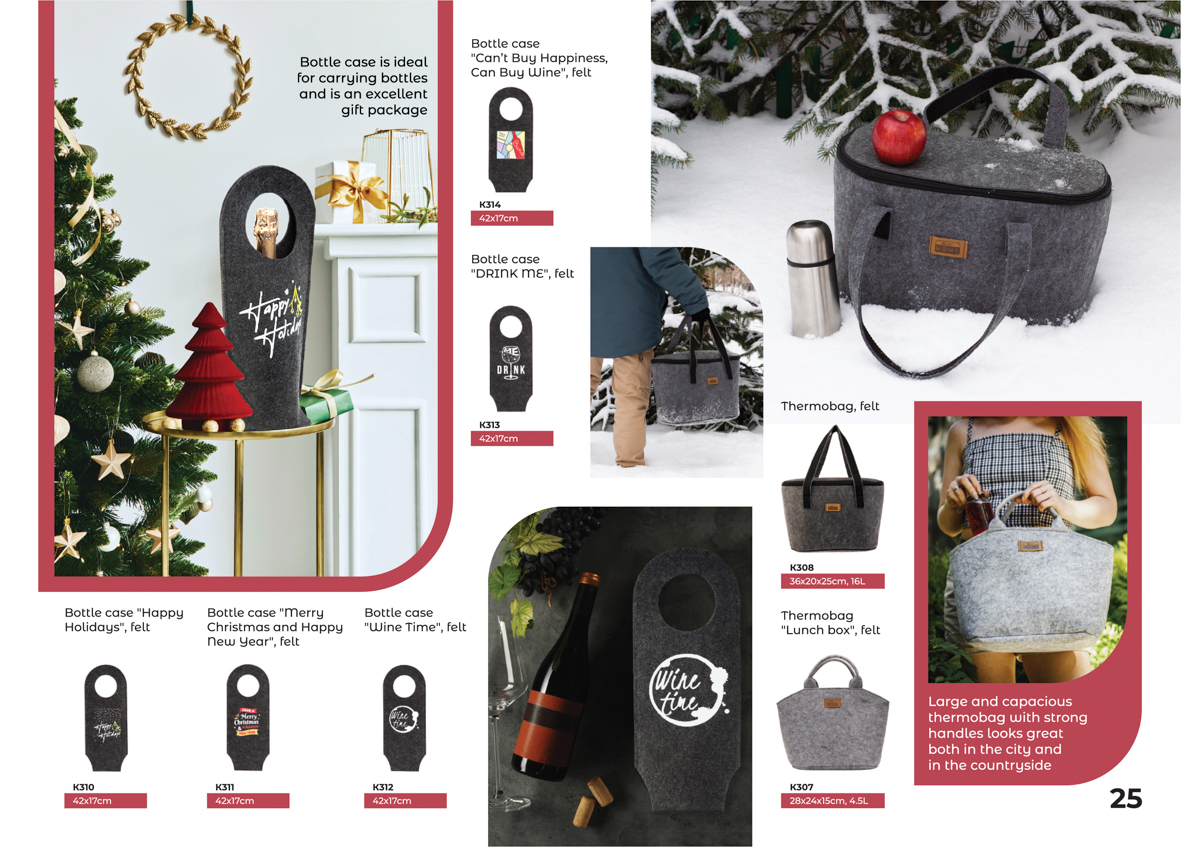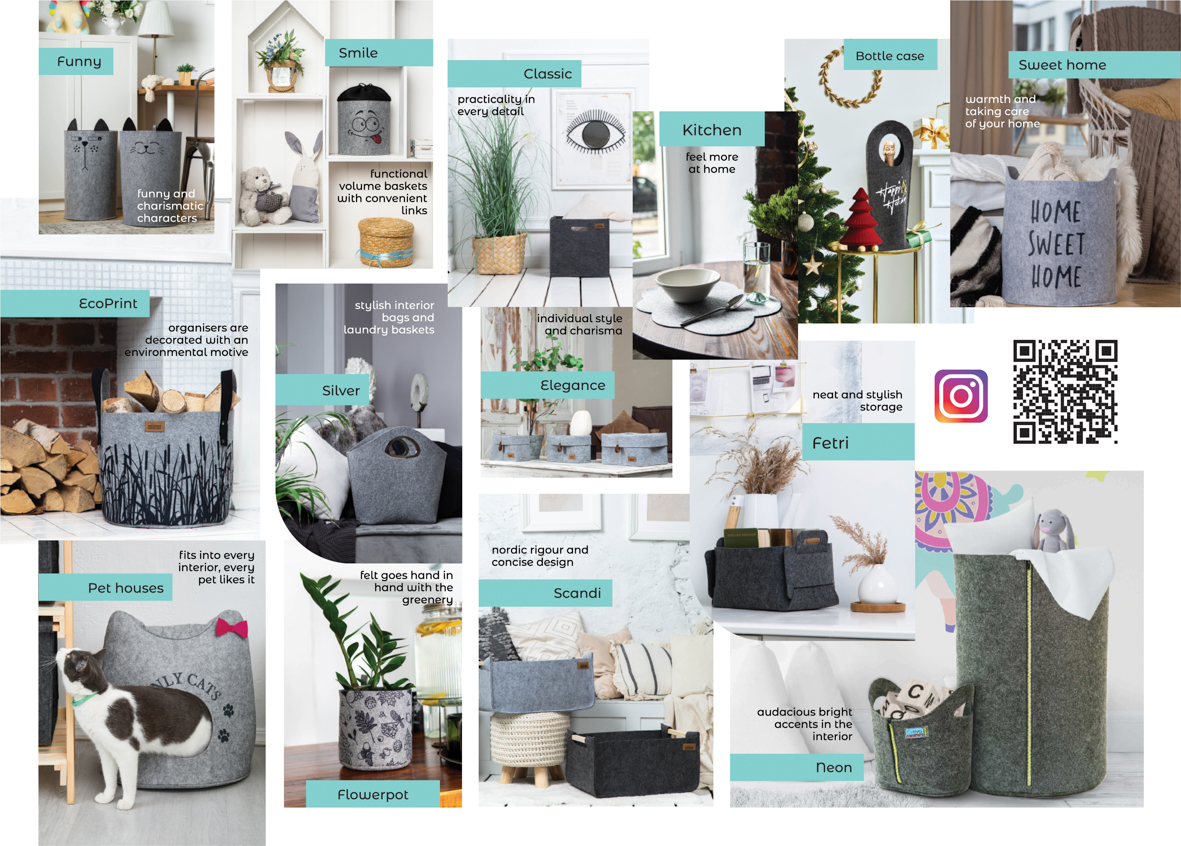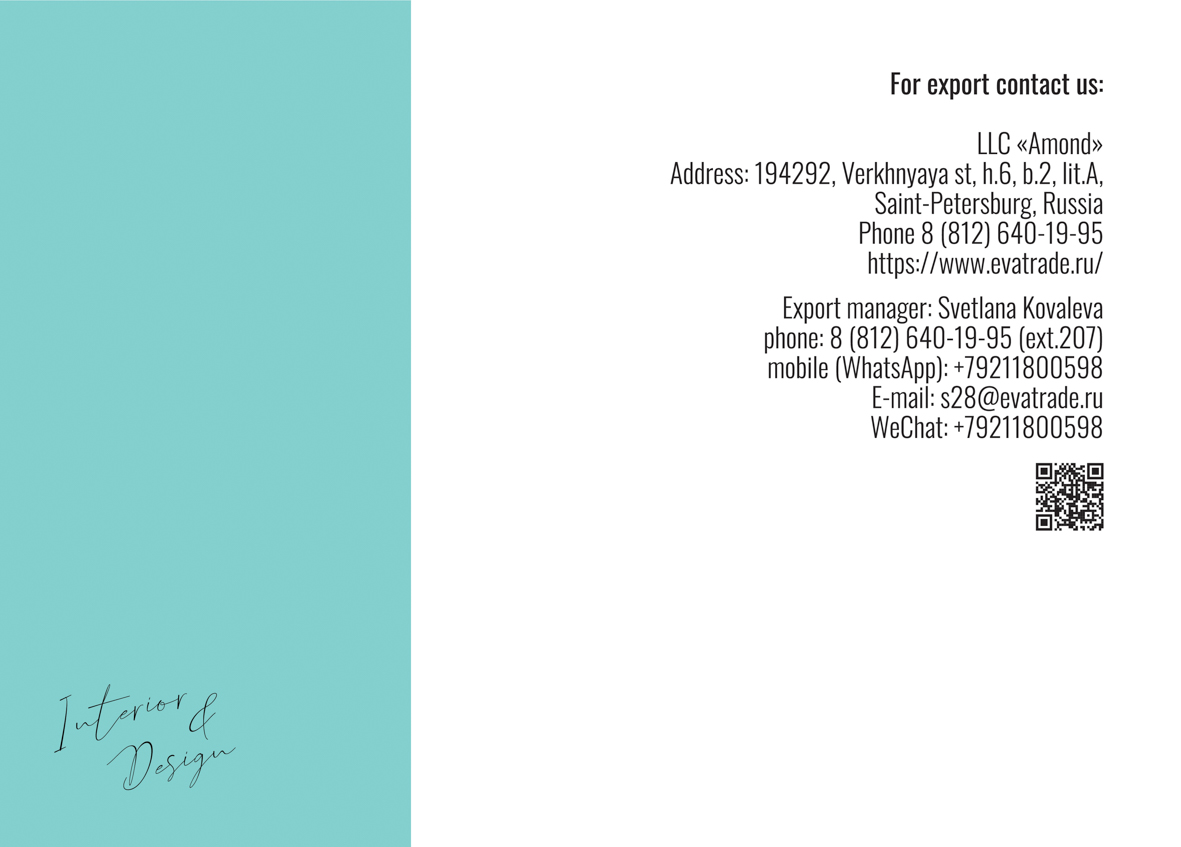 Export of our products is a priority development direction for us.
The quality of online translation is always improving, so we decided not to translate our web site into various languages. Instead, we recommend using automatic Google webpage translation tool to translate the content to your language.
For export contact us:
Svetlana Kovaleva
phone. (812) 640-19-95 (ext.207)
mobile (WhatsApp). +79211800598
E-mail:
s28@evatrade.ru
WeChat: +79211800598
Stylish life hack for putting things in order
It is common knowledge that the interior design, the area of the apartment, the number of belongings and even of rooms differ. Regardless of the apartment area, it is possible to fill it with various things quickly enough. Most household domestic problems begin with the fact that you simply do not know: if you have a thing, where it lies and whether you need it at all. Sounds familiar, isn't it? We share life hacks that will help you easily maintain order and comfort at home.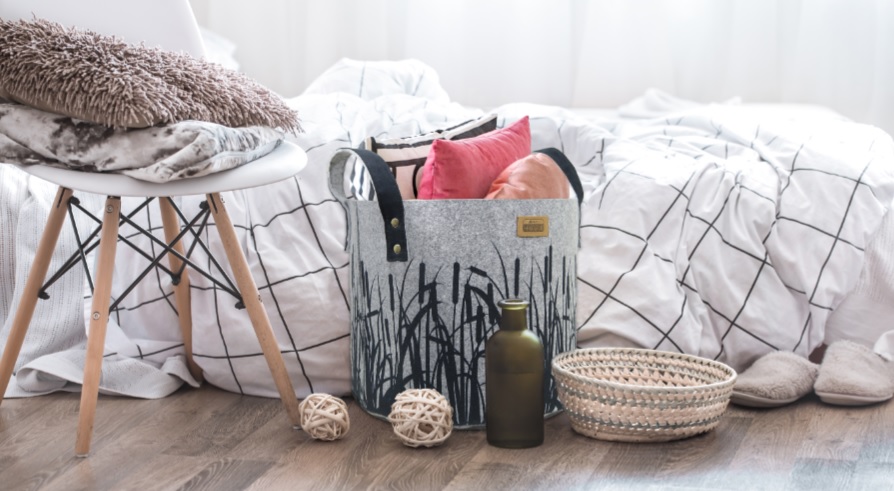 Use non-obvious storage locations:

corners (you can put high spacious felt baskets there and gain a spare place);


walls (use hang stylish organizers);


niches (use roomy and at the same time flat organizers-bags);


space under the bed (store your stuff not just on the floor, but in boxes or soft baskets);

These solutions will save the room from clutter, and things will not gather dust and will stay new and clean longer. The most common problem in storage organization at home is the huge amount of different clothes, little things, toys, household gadgets and devices. of properly organized storage is to divide items into groups and find a suitable place for them. For example, books and gadgets are easier to store in one place - in a recreation and entertainment area, for example, in the living room. Organizers and baskets made of synthetic felt have become a new word in the organization of storage. How did they gain popularity?
Eco-friendly and Recyclable Felt: Made from fibers that are at least 90% recycled, which means they are less harmful to the environment.


It is a strong and durable material that does not contain harmful substances and harmful additives.


Synthetic felt is dense, easy to clean, does not absorb odors.


Are versatile in any interior
Here are examples for each room.
Kid's room
In the nursery, you can organize the storage of toys in felt basket. Large storage boxes will help to keep children's toys, shoes or clothes in order, as well as at the same time become an accent in the interior.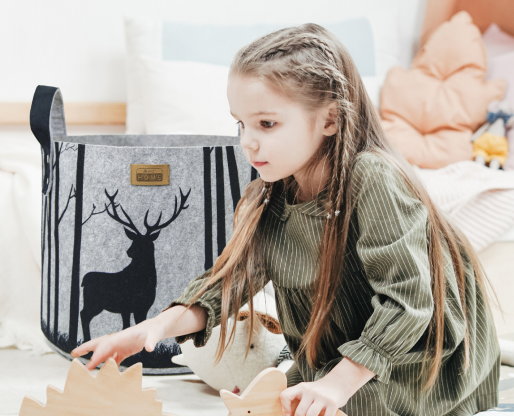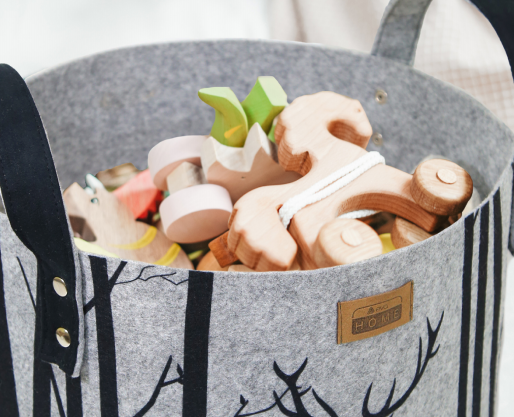 Wardrobe/Dressing room
It is convenient to arrange stacks of T-shirts, socks, underwear, accessories in a wardrobe or on shelves. Things are safely and compactly stored in soft felt, do not wrinkle and do not get loose. And every detail will be to the view and will not get lost in the depths of the wardrobe.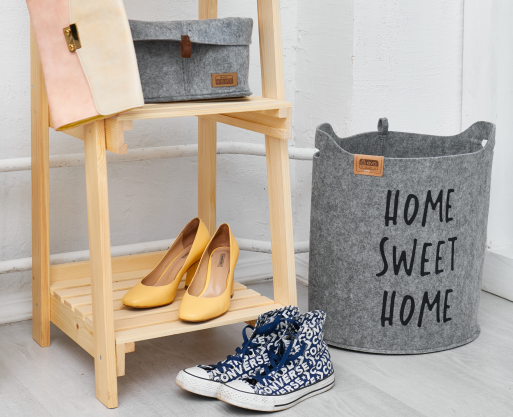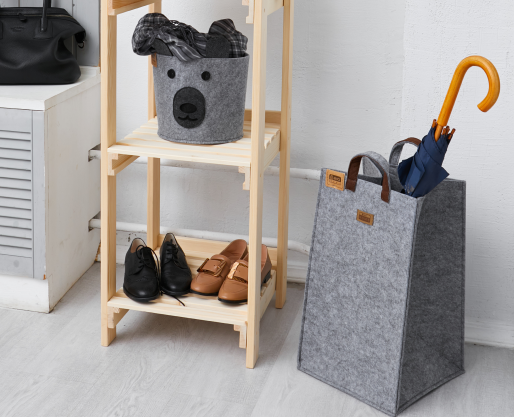 Bathroom
When the bathroom is small and you need to find additional storage space for small, but always necessary items, use felt organizers: as a laundry basket and containers for combs, cosmetics, trifles. It is convenient to collect more laundry in a large soft basket, so that you can wash everything at once. The empty basket can be simply folded down for compact storage.
Kitchen
In cramped kitchens it is so important to save space: every centimeter of free space should be used as efficiently as possible! Organizers, baskets and felt pots help with this: it is convenient to place cutlery, kitchen utensils, jars of spices in them.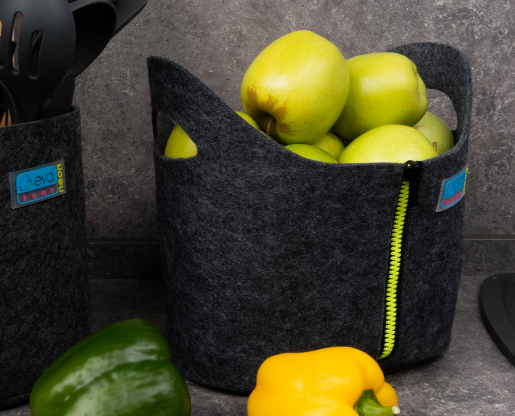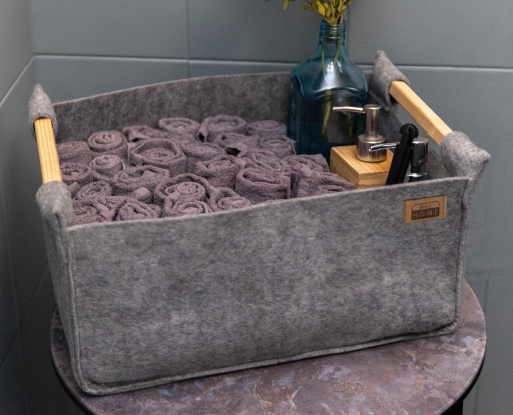 Bedroom
EVA HOME offers a practical solution for storing bed linen, spare pillows, blankets - voluminous baskets and boxes will accommodate and organize all bedding. Compact boxes and baskets are welcome helpers in putting things in order in bedside tables and dressers.

Living room
Many felt organizers can also be used as a stand-alone solution for storing small items or garments. Felt baskets and organizers can store anything from board games, hobby or multimedia accessories to sports equipment, tools.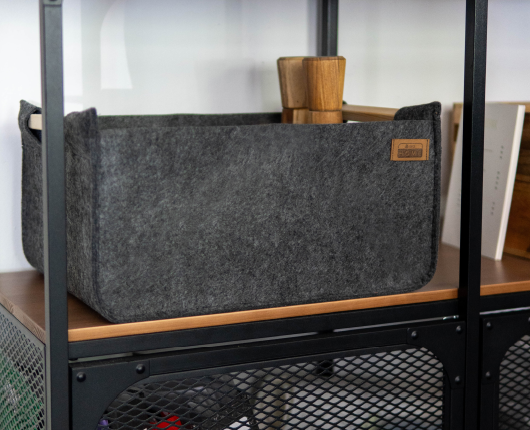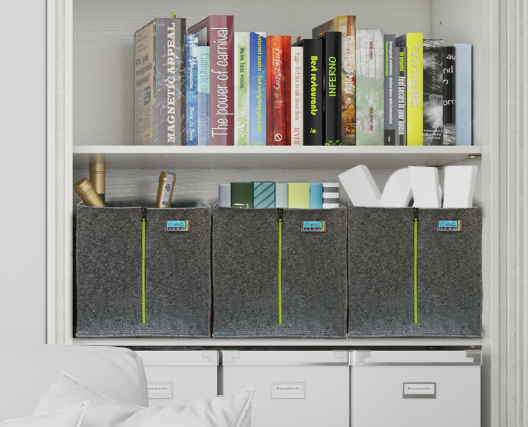 Non-standard solutions
Come up with interesting ideas for storing things in the apartment. For example, it is not necessary to store slippers at the entrance - they only create a feeling of clutter. Instead, you can buy a fancy basket or a stylish wall organizer. Indoor plants look spectacular in felt pots, which, due to texture and natural shades, are harmoniously combined with live greens
Collect them all!
In addition, EVA HOME storage boxes and baskets are available in capsule collections. This is an aesthetic nuance, but you must admit that it is always nice to see not mismatched boxes, but interior accessories that match each other. It will emphasize the entire design idea and help you to create a harmonious and holistic interior.
Stylish combinations of baskets and organizers based on 10 EVA HOME collections:
Classic. Practical in traditional design. Contemporary classics in interior design.
Neon. Bright. Cheerful. Bold! With neon zip fastener that not only serves as a striking decor but is also functional when applied
Funny. Funny and charismatic characters for adults and kids
Silver. stylish bags made of synthetic felt with comfortable metal handles
Scandi. Scandinavian style of space organization. The union of the felt natural texture and wood.
Elegance. A balance of elegance and functionality. Calibrated forms, clear strict lines, elegant leather trims.
Sweet Home. A declaration of love for yoг beloved home
Eco Print. Maximum of natural motives in the interior and one more step closer to eco-friendly future.
Fetri. Symmetry and perfect proportions. Conveniently store clothes, hobby items or multimedia accessories.
Choose peculiar boxes, unusual baskets and bright details - this way you will not only organize order but also refresh the interior. Let every accent in the house bring you joy and pleasure!